The Bahá'í Community of Miami-Dade County

welcomes you to learn about the Bahá'í Faith and the activities of the Bahá'ís located in Miami, Miami Beach, Kendall, Miami Gardens, Coral Gables, Palmetto Bay, Pinecrest, South Miami, Cutler Bay, and Homestead.
These Bahá'í Communities represents a diversity of age, ethnic and racial backgrounds. We invite you to explore this website to learn about the beliefs and practices of the Bahá'í Faith, local activities and around the world, in English or Spanish.
We invite you to join in our activities, which focus on spiritual growth, service to humanity, working toward advancing the unity of the peoples of the world and eliminating the social ills that cloud the present and future of humanity. Some pictures of past events can be seen here.
We invite you to contact us if you have a questions or would like more information.



---
UPCOMING PUBLIC EVENTS

––––––¤––––––

Prayers for health, healing and happiness
Every Monday at 1 pm
in Miami

––––––¤––––––

  Ridván Celebration Potluck
8 pm Friday April 20
at the Miami Bahá'í Center

––––––¤––––––

  Fireside Discussion
7:30 pm Saturday April 28
"Is Religion Effective Today?"
Presented by Emmalouise St. Amand
at the Miami Bahá'í Center
––––––¤––––––

Monthly Community Devotional
10:30 am Sunday April 29
at the Miami Bahá'í Center

––––––¤––––––

For information on these and on additional events, see our Calendar Page.
---
The Miami Bahá'í Center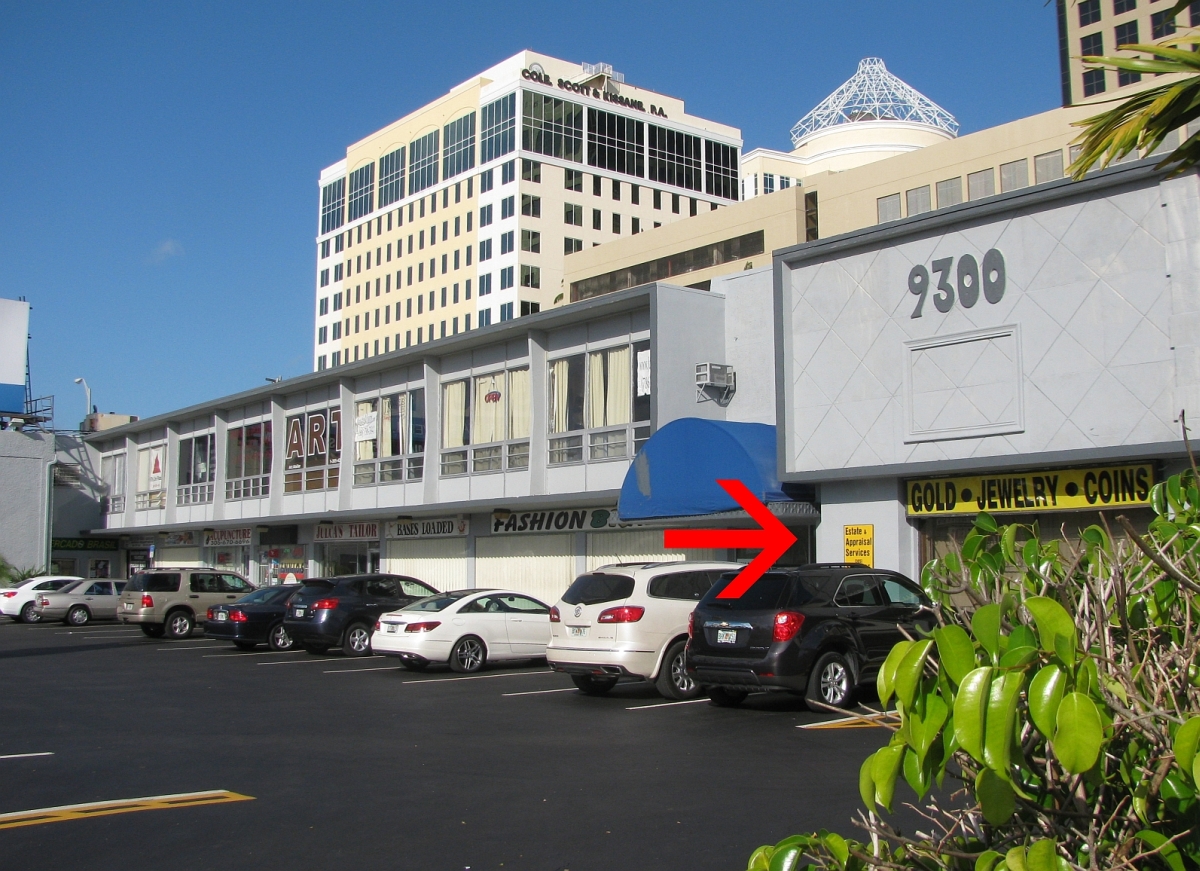 The Miami Bahá'í Center at 9300 South Dixie Highway, Miami, Suite #209, serves all of Miami-Dade County. We are located next to Shorty's BBQ and the Dadeland South Metrorail Station. There is plenty of parking available on the front (US-1 side), as seen in the photograph, or around the back. The Center is on the second floor (door location shown by red arrow). For a schedule of upcoming events at the Center please visit the calendar page.
---
© 2018 The Local Spiritual Assembly of the Bahá'ís of Miami-Dade (Central). All rights reserved.